An 8-part series of top tips to help you define your career business plan and get the job you deserve.
Before you start…
Since the boom of social media, preparing a CV is only the tip of the iceberg. No matter whether you are applying for a "live" job or proactively building a network
it is essential that your online persona / personal brand is strong.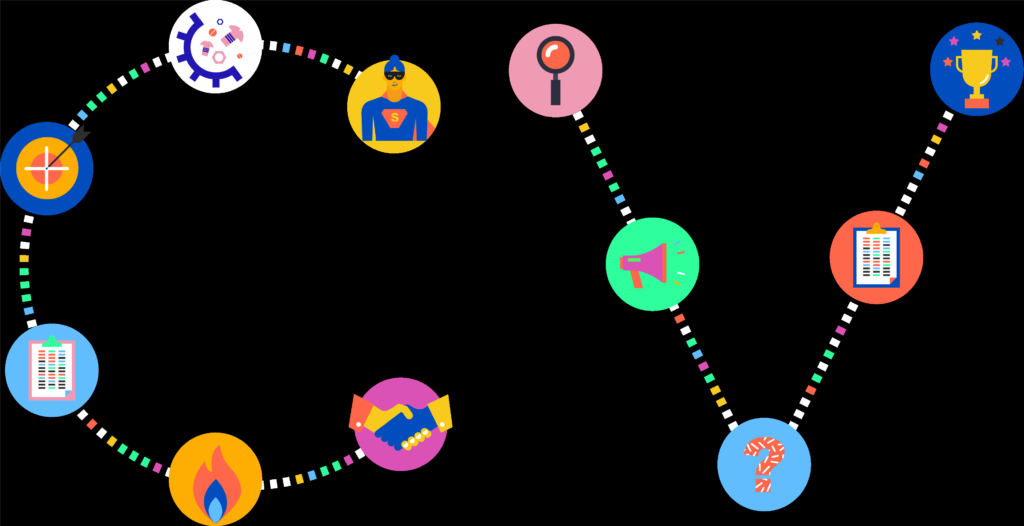 PERSONAL BRAND
• This is very, very important, especially within Marketing/Comms/Creative circles.
Do your own social media audit – put yourself in an employers' shoes and review your online presence.
• Ask yourself if what you are doing and saying supports your job search…if not then delete posts and clean up your profiles to ensure they portray you in the way you want people to see you.
• LinkedIn has great guides on how to maximise your profile. Don't think of LinkedIn an online CV, it is a marketing site for you!
You have a microphone with your network as your audience – present what you want people to know about you and your talents.
PHOTOS
• Make sure you have a professional looking photo of yourself on LinkedIn – smiling and facing the camera.

• No beach shots or party pics. Sadly, people do judge professionalism and suitability, even if subconsciously, from your photo.

• Check that your social media profiles and online presence match the professional image you want to "market" to employers? If they don't, change them.

• There are lots of great training videos on LinkedIn Learning around personal brand and great articles. Here is one you can check-out:
https://blog.bufferapp.com/personal-branding-job-hunting-bufferchat-recap
Once you are happy with your "online" persona, then you can properly start…